David Charlton Gets Grilled By Grant Henderson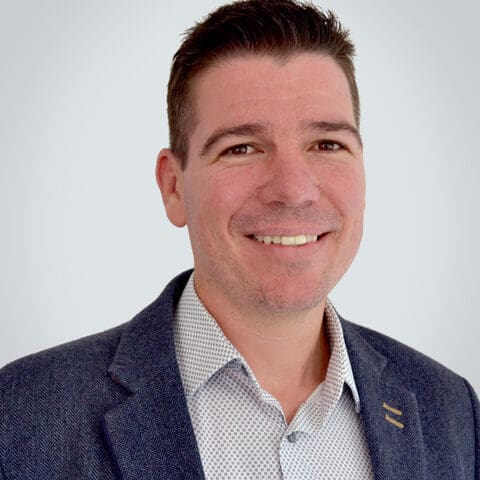 After growing up in South Africa, Grant set out to pursue a professional rugby career which took him back and forth from SA to the UK with the culmination of one too many head injuries, leading to him hanging up his boots in just his mid 20's. 
On retiring from rugby and ending up in the North East of England an opportunity in the recruitment world opened up and for the next 5 years Grant worked as a recruitment consultant, regional trainer and branch manager. 
In 2009, with the grip of the global financial crisis being felt, he opened his own consultancy business and stated to advise on coach business owners on how to re-focus their sales teams to navigate the changing market. In 2010, Grant partnered with his parents who are still resident in SA, to take the personality assessment they had developed for marriage guidance counselling and create an online application with some contextualisation for the British market. 
The i3 profiling platform and associated tools have all followed since and today the online assessment has been carried out by over 25000 people all over the world. The i3 tool is all about identifying individuality and increasing self awareness to support each of us in reaching our full potential. 
Since 2017 Grant has worked directly with an international recruitment company, The MCG Group, and in his capacity as COO gets to apply what he has learned through sport, team building and leadership development in a fast paced and high growth environment. 
At home he is husband to Erin and father to 3 young children aged 5-12, always trying to stay fit and healthy in order to be as active a dad as possible. 
In today's episode, I chat with Grant Henderson a former professional rugby player, Chief Operations Officer at The MCG Group and Co-Founder of i3profiling.  Grant goes on to ask me many questions about the Demystifying Mental Toughness podcast, mental toughness, personality and environment.  By listening to the episode you'll learn more about how I work as a Sports Psychologist, about the complexities that surround sport performance, reaching your potential and a whole lot more.  
Key Learning Points:
Podcasting is a big commitment and has been challenging at times however I really enjoy recording the episodes and the feedback that we get highlights that it makes a positive difference to people's lives, which is my objective.
As a Mental Toughness license holder, where I qualified through AQR International's training.

 

I sometimes use the MTQ Plus psychometric to measure clients Mental Toughness at the start and end of programs.

 

Incorporated into some programs are personality assessments too, where I find i3Profiling compliments the MTQ Plus.
An i3 profile presented in the right way can be a big confidence booster, I particularly like the environmental analysis which looks at task and social leadership styles.

 

This can tell me a lot about how a person should train and mentally prepare themselves.
Both psychometric and profiling tools aid self-awareness and can be a quick way of finding out about a person's complexities and save an enormous amount of time in the consultancy process.

 

Without self-awareness you'll continue to make poor decisions and not be as successful and happy as you could be.
Mental toughness can be a good thing, however even the mentally tough fall into traps, again highlighting the need for self-awareness.
Connect with Grant Henderson
Connect with David Charlton
Sign Up to Conversations with Kids
Download THE FOCUSED ATHLETE CHECKLIST
Join David @ The Sports Psychology Hub
Instagram, Facebook, Twitter and LinkedIn
Other Useful Podcast Episodes
Ep034 – David Charlton Gets Grilled By Nathan Sherratt
Ep050: Doug Strycharczyk, Peter Clough MBE & Dr John Perry – Mental Strength Does Not Guarantee Success 
Ep084: Jim Afremow and Phil White – Mental Toughness and The Leaders Mind
Ep121: Doug Strycharczyk and Dr John Perry – What Is New? Developments in Mental Toughness Research and Practice
Ep133: Christina Flach – Why Mental Toughness is Important: Lessons from Sport, Business and Loss
Other Useful Resources 
Blog – 5 Ways to Create a Psychological Safe Sporting Environment
Blog – Mental Health Guidance for Coaches When Supporting Athletes
Blog – Mental Toughness is a Hugely Valuable Trait
Blog – Make Better Decisions to Help Your Sport Performance
IF YOU ENJOYED TODAY'S SHOW PLEASE SHARE
SUBSCRIBE AND LISTEN ON YOUR FAVOURITE AUDIO PLATFORM
Also, kindly consider taking the 60-seconds it takes to leave an honest review and rating for the podcast on iTunes, they're extremely helpful when it comes to the ranking of the show and we read every single one of them!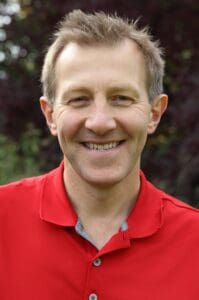 Best Wishes
David Charlton
Global Sports Psychologist who is located near Newcastle Upon Tyne, UK and willing to travel Internationally. David also uses online video conferencing software (Zoom, Facetime, WhatsApp) on a regular basis and has clients who he has supported in USA, Canada, South America, UAE, Australian and New Zealand.
Managing Director – Inspiring Sporting Excellence and Founder of The Sports Psychology Hub. With over 10 years experience supporting athletes, coaches, parents and teams to achieve their goals, quickly.

T: +44 7734 697769

Search Our Sports Psychology Website
Join Our Online Community Now!