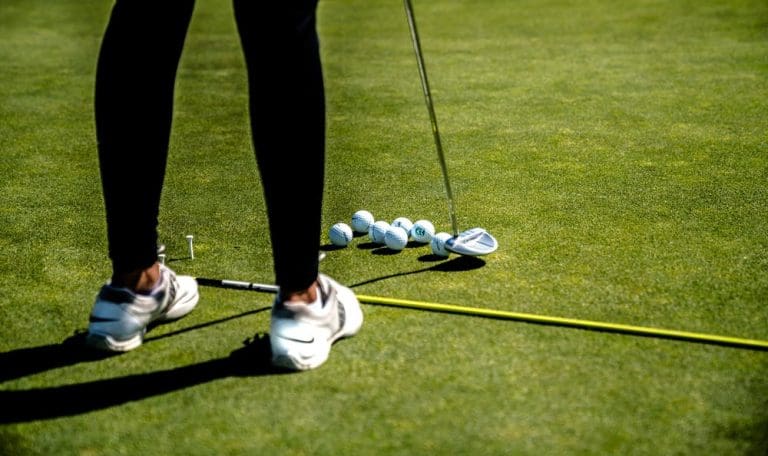 Golf Psychology Tips: Putting with Confidence from Today
Some golfers love the feeling of having a putter in their hands and some hate it!
Whether you love or hate putting, you'll be well aware that if you want to shoot low scores on a regular basis and reach your potential – that you NEED to putt well, consistently and under pressure.
There is no hiding place.  You will have putts from 2 foot, 3 foot and 4 foot for birdies, pars and bogeys and may be other scores!! 
Because of the importance of putting and the fact that you can't run away from it and your playing partners can't take your putts my advice on the mental side to putting is:
You must learn how to love the challenge of putting.
You must learn to love your putter.
You must learn to trust yourself, no matter what situation you are faced with.
You must learn how to quieten your mind, when under pressure.
You must learn what makes up the key elements that influence your scores on the green the most.
In this blog, I'll give you some more insights into loving the challenge based on research I've done with great putters and putting coaches on the tour.
Putting is very unique, it's very similar to snooker or darts in that it combines a complex blend of technical, psychological, emotional, and fine motor skills. 
Putting also accounts for between 40-45% of all the shots that you golfers tend to hit when on the course.
Having a good start line, reading greens well, having a good set up, stroking the ball consistently and key components of great putting.  Yet you also have to think very clearly and decisively.  
The top, top tour players who win major championships always seem to have good weeks on the greens and this has a lot to do with what is going on in their heads.
How often have you seen Tiger in the past or even Bryson DeChambeau recently win tournaments when he's struck the ball averagely but has putted fantastically well?
The Top 7 Mental Attributes of Great Putters
Your Putting narrative – over and over again they tell themselves they are great putters.
Self belief – they trust in their stroke no matter what situation they are thrown into.
Execution focus only – they will find a way no matter what.
Routines – they apply consistent putting routines in all situations.
Visualisation – they are able to see lines and breaks clearly.
Touch and feel – they are able to judge speed and distances remarkably well.
Mindset – they are able to cut through the noise and be decisive.
Now I'm going to help you with your putting narrative.  To be a great putter, just like Tiger Woods, Justin Thomas, Brad Faxon or Ben Crenshaw you must see yourself as a great putter.
So how do you currently see yourself currently? Great, good, average, hot and cold?
It's important to have a positive self image so that that you can have a positive, decisive mindset towards every putt.  
If you're someone who has had issues with your putting in the past, I urge you from now on to wipe the slate clean.  You cannot control what you did last week, last season or the season after.  You are only as good as your next putt.
It's reflective time now – consider these questions
What happens to you when you miss a putt? The best putters remain calm and keep a positive mindset the next time around – do you?
What happens to you when you get excited? Again the best putters are able to manage their emotions – do you?
What happens when you are faced with a 5 foot putt for birdie? Do you tighten up?
If you have a good score going, how does this impact your putting stroke? Do you become fearful and worry about 3 putting?
Does the word FEAR enter your mind when you consider getting the putter out of your bag? If so I'd imagine you are someone who often leaves putts short or that you watch putts "die" into the hole because it's better to leave it a few inches away for a tap-in than be faced with a 3 footer back. 
The best putters on the planet, have bucket loads of confidence in their ability to make putts.  They are fearless, they do not entertain doubts about missing.  They don't worry about the outcome.  
If a great putter is faced with a 15 foot putt they're expectations are very different to an amateur golfers.  They recognise that the probability of them holing a putt of this length is considerably less than missing it – yet it doesn't influence how they take the putter back and through.  
Great putters will say that you have to approach every putt with a open mind, aware that you can conceivably hole it but at the same time knowing that it is impossible to hole every putt.
FROM TODAY
Moving forward I'd like you to start approaching every putt just like great putters.
Regardless of how poorly the rest of your game is, whether you are 5 under par, whether the hole is crowned or in an unfair position on the green.  I'd like you to start thinking like a great putter, each and every time you stand over a putt when you are competing.
Trust your stroke, on every single out that you take.  Especially the short one's, after all, as I'll discuss with Andy Gorman in a future podcast episode you have a 3% margin for error for putts from 3 feet and under, so it's all about the speed that you hit the putt.
Putting doesn't require you to be strong and dynamic, it requires you to trust yourself, especially under pressure.  
Quit over-analyzing or over-thinking.  
Quit watching your stroke 1000s of time before you hit putts and worrying about it.  
Quit judging your stroke at all.  
Go for the quiet mind approach and keep it simple.
For more on putting or playing golf with a quiet mind, please check out this podcast episode that I've recorded with Karl Morris, a performance coach to a number of major champions.
Or you may wish to read this blog.
You may also be interested in downloading THE FOCUSED ATHLETE CHECKLIST which highlights a range of excellent processes that athletes and golfers can follow in order to integrate mental skills training into their daily routines and habits.  By doing so, it will allow you to see where there are gaps and how and where you can improve to ensure that you get closer to reaching your goals.
If you found this article helpful, please share it with your friends, team-mates, parents or coaches.  You can also join our online community – THE SPORTS PSYCHOLOGY HUB – for regular Sports Psychology tips, podcasts, motivation and support.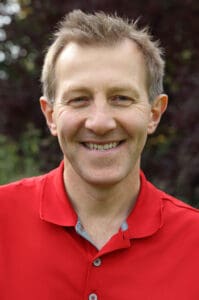 Best Wishes
David Charlton
Online Golf Performance Psychologist who supports many golfers around the world from the USA, United Kingdom, Ireland, United Arab Emirates, South Africa, Australian and New Zealand, using ONLINE Video Conferencing.
Managing Director – Inspiring Sporting Excellence, Host of Demystifying Mental Toughness Podcast and Founder of The Sports Psychology Hub. With over a decades' experience supporting athletes, coaches, parents and teams to achieve their goals, faster.

T: +44 7734 697769

29 November 2023 Developing The X-FACTOR To Transform Your Football Performances How to Play Soccer Expectation Free If you were to play soccer or football expectation free what would other people see? From my experience of supporting 1000s of footballers from the 8 year old child up to the Premier League player you'd likely notice
Read More »
Search Our Sports Psychology Website​
Join Our Online Community Now!