Building Confidence in Your Putting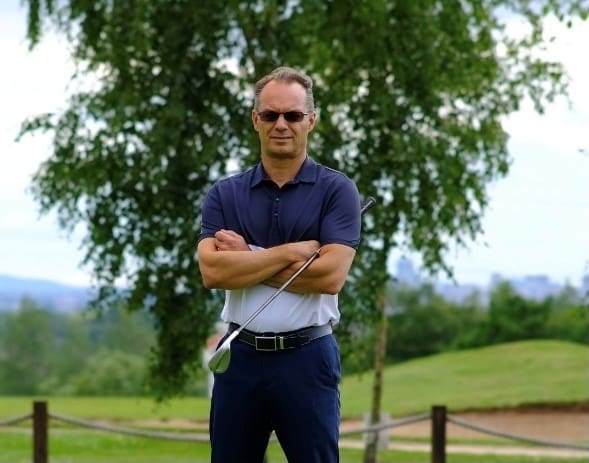 Andy Gorman is a PGA Qualified Golf Professional and is Putting & Short Game Specialist' for recreational & competitive golfers.  He is dedicated to improving the skills and confidence of every golfer he works with, whether you are a weekend warrior or an elite tour player!
As a regular on the European Pro Tours, Andy worked with numerous touring professionals on both the Men's & Ladies European circuits. His stable of elite players, Club Pro's & Amateur Internationals continues to grow, with several players experiencing maiden victories, course records, lowest putting rounds, just weeks after their initial consultation.  Plus, he coached 2014 Ladies European Tour Number 1, Charley Hull from 2012-15!
Andy's reputation has grown, largely due to his coaching methods and ability to average a 3.2 shot improvement with his elite players, and over 4 putts per round with many recreational golfers.
Based in the West Midlands, England – Andy coaches primarily within the UK, Europe, Middle East and America and leads the way with 'Remote Coaching' Online.
In addition to this he has delivered over 100+ putting seminars to: Amateur Golfer's, PGA Professionals and Tour Players, proudly coaching at the annual London & Manchester Golf Shows where his insights into putting were always hugely popular and provided the launch platform for his hugely successful T-Stroke Putting Training System in November 2012. T-Stroke is still used and endorsed by many elite players and coaches around the world – and is still known as one of the best putting training aids on the market today.
If you're a golfer who wants to play your best golf more often.  You will have to have confidence in your putting stroke under pressure.  Many golfers will admit the sport isn't a great deal of fun when you stand over putts with fear written all over your face, with your knee's knocking and your mind and heart racing.  And when it feels like the hole has cling film placed over it, golf becomes a hugely frustrating sport!!
So in this episode, Andy Gorman a leading putting and short game coach shares with you his philosophy and approach to ensuring that you putt without fear and with confidence in your skillset.
Key Learning Points:
Andy discusses his vetting process to ensure that players have the necessary motivation and commitment levels.

Key elements of his putting programmes; start lines, eye line, speed control, alignment and much more.

The importance factors when keeping pre-shot routines simple; having a line on the ball, start lines, their focus towards the target.

Dominant senses and learning styles (visual, kinaesthetic or auditory).

How to develop feel on the greens.

Fear, the yips and the consequences of the return putt.

Knowing yourself and the natural requirements of your body and shape is important.

You can improve your putting and beat the yips if you put the time into it.
Connect with Andy Gorman
Connect with David Charlton
Download THE FOCUSED ATHLETE CHECKLIST
Join David @ The Sports Psychology Hub
Instagram, Facebook, Twitter and LinkedIN
Podcasts to Help You
Podcast Ep04: Chris Paisley – Life on the European Tour
Podcast Ep13: Karl Morris – How to Stay Present like a Major Champion
Podcast Ep17: Dr Gio Valiante – How to Play Fearless Golf
Blogs to Help You
Play Your Best Golf More Often
3 Ways to Play Great Golf Under Pressure
Click the button below to join The Sports Psychology Hub a Facebook group that David hosts to help ambitious athletes, serious sport coaches, sporting parents, sports psychologists and mental game coaches to support each other.
IF YOU ENJOYED TODAY'S SHOW PLEASE SHARE
SUBSCRIBE AND LISTEN ON YOUR FAVOURITE AUDIO PLATFORM
Also, kindly consider taking the 60-seconds it takes to leave an honest review and rating for the podcast on iTunes, they're extremely helpful when it comes to the ranking of the show and we read every single one of them!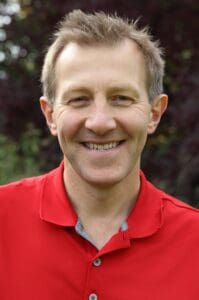 Best Wishes
David Charlton
Online Golf Performance Psychologist who supports many golfers around the world from the USA, United Kingdom, Ireland, United Arab Emirates, South Africa, Australian and New Zealand, using ONLINE Video Conferencing.
Managing Director – Inspiring Sporting Excellence, Host of Demystifying Mental Toughness Podcast and Founder of The Sports Psychology Hub. With over a decades' experience supporting athletes, coaches, parents and teams to achieve their goals, faster.
T: +44 7734 697769

Search Our Sports Psychology Website
Join Our Online Community Now!