Golf Psychology: What You Can Expect and Why It Can Help You
Brian has 30 years of experience in sport psychology consultancy.  Working full-time in private practice since 2006, he is also currently a part-time Senior Lecturer at the University of Winchester, UK.  Author of five books, 15 book chapters, and over 50 research papers, Brian has presented widely in Europe and across Asia.  
Having a world profile in golf psychology, he was the lead psychologist to the England golf team for 17 years delivering high performance strategies with European and World Championship winning teams and individuals.  Brian also has a wealth of experience in numerous other sports, for example with championship winning individuals and teams in professional cricket, 12 medallists in Olympic and Commonwealth Games boxing, and podium winners in motorsport including Formula 1 and LeMans.  
Brian gained his PhD in sport psychology from the University of Southampton in 1998; and has trained and supervised over 30 sport psychology trainees over the last 25 years.   In 2010 he was awarded a Fellowship by the British Association of Sport and Exercise Sciences in recognition of 'esteemed personal achievement, skills, knowledge and service to BASES and the sport and exercise science community'.
– Golf Psychology is only for top, elite professionals such as Rory McIlroy or Jon Rahm. 
– Only work with a Golf Psychologist if you have a problem.
– A Golf Psychologist will fix you in one session.
– Working with a Golf Psychologist will take place on a "couch."
These statements are all myths that some golfers believe are true yet couldn't be farther from the truth.   The role of a Sport Psychologist who supports golfers is varied.  It includes sitting down strategizing and going "deep" at times with the use of psychological skills training.  However, it also includes considering more helpful ways to practice and how to manage your time on and off the golf course.  Sessions can take place in a club houses, in confidential spaces, on putting greens, chipping greens, driving ranges and on golf courses.
In today's episode of the Demystifying Mental Toughness Podcast, Dr Brian Hemmings joins me  where we discuss his work as a Sports Psychologist in golf, the importance of the relationship between the practitioner, the coach and client, as well as frequent challenges faced by golfers, quiet eye training and a lot more.  Enjoy Tuning in!
Key Learning Points:
There is less of a stigma of working with a psychologist in golf than a lot of sports.
The golf environment is a lovely place to work for a golf psychologist.
Many golfers lose confidence so quickly when playing competitively.
The relationship you form with the golfer is critical.
Experiential knowledge of working with players on putting greens and seeing them behave differently in practice has helped me in my work.
Expectations that people place on themselves can mean they make golf a lot more difficult than it needs to be.
Quiet eye training is very helpful for improving short putting.
Many golfers find transitions very challenging, from the step up to national squads to, turning professional to moving up to the DP World Tour.
Connect with Dr Brian Hemmings
Golf Psychology Coaching Certificate – PROMO CODE – David Charlton
Connect with David Charlton
Join David @ The Sports Psychology Hub
Instagram, Facebook, Twitter and LinkedIn
To Listen to Other Useful Podcast Episodes
Ep017: Gio Valiante – How to Play Fearless Golf
Ep068: Andrew Nicholson – How Hard Is It To Become A Tour Professional Golfer? 
Ep089: Will Shaw – How to Transfer Your Golfing Skills to the Course
Ep099: Trevor Jones – How to Deal with Overthinking on the Golf Course
Ep101: Compilation – 25 Mental Game Secrets to Improve Your Golf
Ep118: Dr Bob Winters – How to Help Golfers Overcome their Mental Game Challenges
For More Resources so You Can Shoot Lower Scores on The Golf Course
10 Mental Game Tips from Leading Experts to Improve Your Golf
Do you try too hard on the golf course?
IF YOU ENJOYED TODAY'S SHOW PLEASE SHARE
SUBSCRIBE AND LISTEN ON YOUR FAVOURITE AUDIO PLATFORM
Also, kindly consider taking the 60-seconds it takes to leave an honest review and rating for the podcast on iTunes, they're extremely helpful when it comes to the ranking of the show and we read every single one of them!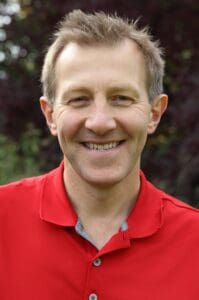 Best Wishes
David Charlton
Global Sports Psychologist who is located near Newcastle Upon Tyne, UK and willing to travel Internationally. David also uses online video conferencing software (Zoom, Facetime, WhatsApp) on a regular basis and has clients who he has supported in USA, Canada, South America, UAE, Australian and New Zealand.
Managing Director – Inspiring Sporting Excellence and Founder of The Sports Psychology Hub. With over 10 years experience supporting athletes, coaches, parents and teams to achieve their goals, quickly.

T: +44 7734 697769

Search Our Sports Psychology Website
Join Our Online Community Now!