Commitment: Leisure Athletes vs Performance Athletes # BITESIZE
Mark Bennett MBE has spent the last 30 years developing robust and scalable strategies and tools to help organisations, teams and individuals maximise the performance potential of themselves and the people they are influencing.
Mark hasn't just developed the 'how to' tools and strategies to increase engagement, learning and performance; he has designed powerful interventions that support the change required to embed the behaviours and cultures that maximise performance.
He has named this holistic approach the Performance Development Systems (PDS). PDS focusses on two key elements:
Making people better influencers
Supporting the transition of change required to live by the principles & behaviours needed to be a great influencer
For more information on Marks services & a host of free resources check out his website PDScoach.com
Commitment, setting goals and delivering on your promises without being derailed, is an important ingredient of Mental Toughness.  In this BITESIZED episode leading Performance Coach, Mark Bennett MBE and I go on to discuss the differences in commitment levels between leisure and performance athletes.  Mark goes on to share suggestions for coaches so that they can get the best out of their athletes.
Key Learning Points:
Technical ability, physicality or skill doesn't define a leisure or performance athlete, it is their attitude and daily behaviours.

Whether they are supervised or unsupervised, a performance athlete is somebody that will do what they need to do to be the best they can be.

The performance athlete will ask themselves important questions daily such as; "What's my plan for the week ahead?" "How much sleep do I need?" "What am I going to eat tomorrow?" "What do I need to do?"

High performance coaches, continually look at the everyday behaviours of their athletes and don't overly concern themselves of the athlete's technical ability. 

Coaches will seek to understand the athlete as a person, their personality, preferred environment and habits, to understand where their mindset currently is and what their commitment is to their goals and objectives.
Connect with Mark Bennett MBE
LinkedIn, Twitter, YouTube and Facebook
Performance Development Systems, PDS Coaching Website
Connect with David Charlton
Join David @ The Sports Psychology Hub
Instagram, Facebook, Twitter and LinkedIn
To Listen to Related Podcast Episodes
Other Resources to Help You
Blog: Developing your Mental Game in your Downtime
Blog: Training Hard Vs Training Smart | I Must Work Harder
Blog: Are you Motivated or Committed
Blog: 4 Steps To Form A Habit That Actually Sticks
IF YOU ENJOYED TODAY'S SHOW PLEASE SHARE
SUBSCRIBE AND LISTEN ON YOUR FAVOURITE AUDIO PLATFORM
Also, kindly consider taking the 60-seconds it takes to leave an honest review and rating for the podcast on iTunes, they're extremely helpful when it comes to the ranking of the show and we read every single one of them!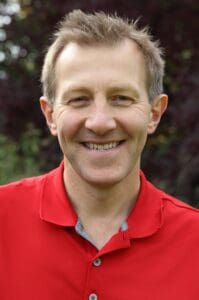 Best Wishes
David Charlton
Global Sports Psychologist who is located near Newcastle Upon Tyne, UK and willing to travel Internationally. David also uses online video conferencing software (Zoom, Facetime, WhatsApp) on a regular basis and has clients who he has supported in USA, Canada, South America, UAE, Australian and New Zealand.
Managing Director – Inspiring Sporting Excellence and Founder of The Sports Psychology Hub. With over 10 years experience supporting athletes, coaches, parents and teams to achieve their goals, quickly.

T: +44 7734 697769

Search Our Sports Psychology Website
Join Our Online Community Now!