Helping You Gain A Mental Edge
Does Your Inner Voice Control Your Emotions and Actions?
Do you get in your own way?
For those who follow me on Instagram you may have noticed that I've embarked on a challenge this month. A 31 Day Ice Bath come Cold Therapy challenge where on average I intended to stay in the tub for 6 minutes per day, in March, so slightly more than 3 hours of cold immersion for the month.
Why would I do such a thing?
My reason for doing the challenge was I had a car accident in November 2022, not a major one but serious enough for me to sleep on the floor for 3 weeks and struggle with a lot of back pain for 6 weeks from early January this year, especially when I was sleeping. It has also resulted in me not being able to do a lot of the things that I love since then, such as playing golf, running and tennis.
So after being signposted to cold therapy by a friend, then listening to an episode of the On the Mark Golf Podcast on the topic I then discovered Wim Hof and his body of work. Amongst his content online I noticed that he was interviewed by Novak Djokovic arguably the best tennis player to play the game, and someone I admire a lot.
One serious consideration for me was the fact that cold and ice would reduce the inflammation in my body from the crash. So here we are, 17 days on and after training in my bath bit by bit for 2 weeks before my tub arrived I'm happy to say it's had an amazing impact on my life. On day 5 I slept through the night in my bed for the first time in 6 weeks which was very welcome to say the least! It was a lot better than sleeping on the floor! My back pain has gone completely, and this has been the case for over 10 days now.
One of the things I worry about is being able to play golf or tennis because I suffered an injury in the neck which resulted in nerve damage in my right arm and hand. This is naturally essential for a right handed person wanting to play golf or tennis. Again I'm thankful for this discovery, as the nerve pain has reduced dramatically and I now have some hope that come April or May I may be able to get on the golf course and tennis court. Time will tell but I'm feeling optimistic.
Mentally as well I feel sharper than I have for a long time, I'd liken it to the runners high where you float around on endorphins from long runs.
I thought I'd share this about my experience as it's relevant to today's Mental Edge.
Stepping into the cold or ice is a great unknown on occasions, especially at first and when it is snowing or the temperature is -5 outside as it has been on occasions – see some images of my outdoor fun here!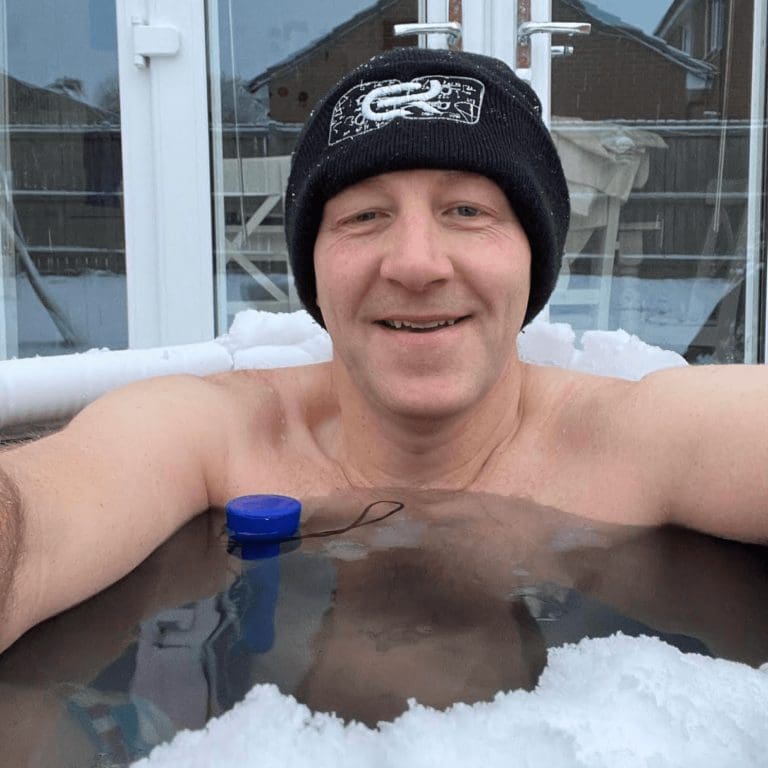 As a result, it is easy to try and talk yourself out of going through the torture.  Or when your breathing speeds up so much that you feel like your having a panic attack it's easy to back out.  Then there are the times when your feet or fingers become extra painful and it can become one big challenge to stay in the tub.
I liken this to the athlete before starting a match who has a "One Nil Down Mindset" who is telling people how the opposition are so much better or who starts making excuses about how they don't feel well or that they have a niggle."  Then there is the athlete who faces bigger, physically intimidating people who gets overcome with fear or the gymnast who has a fall and then loses confidence in their ability to execute their skills.
It's important to be able to get a deal with your self-talk and inner voice in this case.
When I'm working with clients, I like to look at situations in detail helping the athlete recognise how they think, what they feel and behave like when they are faced with challenging situations.  Raising their levels of self-awareness.
Together we then look at alternative approaches to move them away from negative and judgemental self talk.
Would instructional self-talk be better I ask them and what about positive and determined self-talk.  Or perhaps kind and caring self-talk.  We also unpick how present moment or mindful self-talk would work.
Educating people about the tone of their voice is also important, it's not just about the words that people say to themselves.  In addition, attempting to try and not take yourself too seriously and to learn to laugh at yourself and your inner voice can also be very helpful and can interrupt patterns of behaviour.
This blog can also help you consider different ideas on the topic of self-talk.
As can today's podcast episode where Paul Phillips an Author and Performance Rugby Consultant and I discuss how tackling and the size of an opponent in rugby can be a big factor in activating fear as well as looking at how coaches can promote cultures of high performance.
AND FOR MORE ON THIS HUGE TOPIC WHICH DERAILS MANY PERFORMERS YOU CAN FIND MANY HELPFUL RESOURCES HERE WHERE A NUMBER OF ARTICLES WILL BE SPORT SPECIFIC: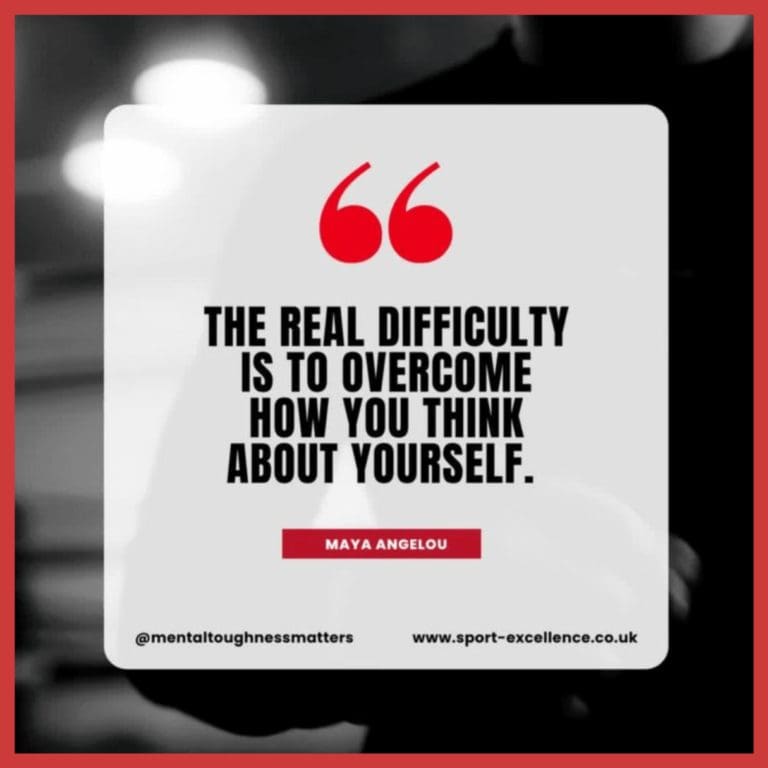 You may also want to check out the following podcasts too where some hugely helpful insights are shared:
3 WAYS TO LEARN MORE ABOUT OUR WORK: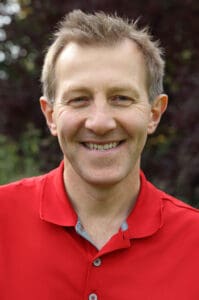 Best Wishes 
David Charlton
Online Sports Psychologist | Mental Performance Coach who supports many highly motivated athletes, young and old, developing their skills or who are already highly skilled so that they gain a mental edge and get the most from their talent across the globe from USA/Canada to Great Britain and Ireland to UAE, South Africa, Australia and New Zealand, using ONLINE Video Conferencing.    
Managing Director – Inspiring Sporting Excellence
Host of Demystifying Mental Toughness Podcast
Founder of The Sports Psychology Hub 
Author of The Mental Edge
With over a decades' experience supporting athletes, coaches, parents and teams to transfer their skills from training to competitive situations, under pressure.
T: +44 7734 697769


Search Our Sports Psychology Website