Mental Game Tips For Putting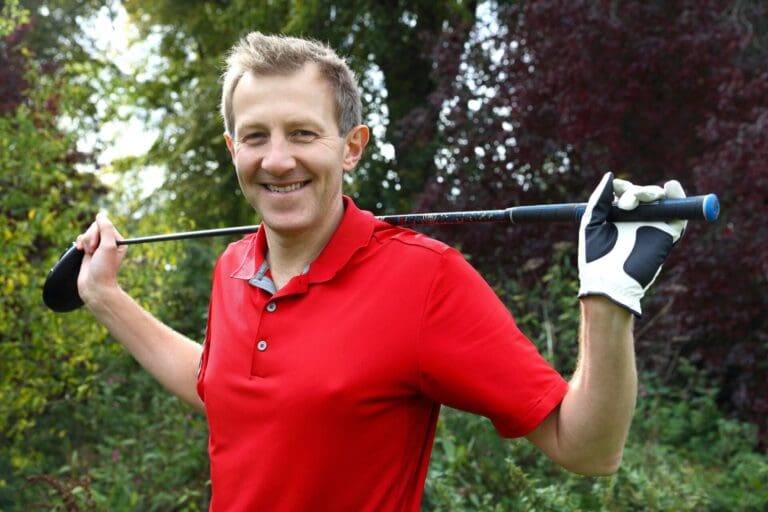 David Charlton, a 2 handicap golfer himself, has successfully supported many golfers for over 10 years now to overcome mental game challenges.  He has played golf for over 30 years to a high level and competitively so is aware of the intricacies and challenges the sport brings.  He has had periods where he has hated the game, had serious dips in form and confidence as well as times when he has been very nervous, tentative and jerky on the greens.
As a result of working with golfers across the globe from ambitious youngsters up to talented tour professionals playing at the highest level and building positive relationships with expert coaches, players and Sports Psychologists he is well qualified to help you.
Common Challenges David supports golfer's in are:
Helping you trust your skills under pressure and not just on the range.
Overcoming poor form and shattered confidence.
Beating the dreaded yips or being tentative on the greens.
Getting the fun back and enjoying playing golf again.
Managing how you respond to errors and excitement so that you "stay present in the moment."
On the golf course, putting is a part of the game that you must master to be able to shoot low scores and reach your golfing potential.  Confidence in your ability on the greens, especially under pressure is vital.  As there is no hiding place from short, nerve jangling putts, many golfers have mental scars which they struggle to deal with and go on to putt tentatively or in fear.
Today, David talks through some great questions that you can ask yourself to be able to make some changes to your mindset.  He also shares some advice on how you can use your eye's when on the greens to help yourself.
Key Learning Points:
The stories that you tell yourself about putting will determine how much you trust yourself and your skills in pressure situations.
Ask yourself the following questions to help yourself get to grips with some of the barriers you put up yourself when putting.
If the word "putting" is brought up in conversation what thoughts and emotions does it bring up?
Do I enjoy the challenge of putting?
Does my putter fill me with confidence?
Do I love my putter?
Do I trust myself on the putting green, no matter what situation is thrown at me?
What do I say to myself on the greens when I'm relaxed and when I'm under pressure?
I challenge you to spend 14 days journaling your thoughts, emotions, mindset and importantly your results in relation to your putting.  Do so during and after practice sessions and rounds of golf to get to know you the "putter" better and overcome any mental blocks that you may have.
Try taking your time and experimenting on the practice green with the use of your eye's. 
Picking out spots just behind the hole if you are a tentative putter or leave the ball short often.
To improve your visualisation skills and trust in your putting stroke, you may also want to get creative and track the ball in the last third of the putt – forwards and back, in slow motion and fast forwarding using the video recorder located in your mind. 
* Connect with David Charlton
Download THE FOCUSED ATHLETE CHECKLIST
Join David @ The Sports Psychology Hub
Instagram, Facebook, Twitter and LinkedIN
* Podcasts to Help You
Podcast Ep13: Karl Morris – How to Stay Present like a Major Champion
Podcast Ep17: Dr Gio Valiante – How to Play Fearless Golf
Podcast Ep45: Andy Gorman: Building Confidence in Your Putting
* Blogs to Help You
Putting with Confidence from Today
Play Your Best Golf More Often
Click the button below to join The Sports Psychology Hub a Facebook group that David hosts to help ambitious athletes, serious sport coaches, sporting parents, sports psychologists and mental game coaches to support each other.
IF YOU ENJOYED TODAY'S SHOW PLEASE SHARE
SUBSCRIBE AND LISTEN ON YOUR FAVOURITE AUDIO PLATFORM
Also, kindly consider taking the 60-seconds it takes to leave an honest review and rating for the podcast on iTunes, they're extremely helpful when it comes to the ranking of the show and we read every single one of them!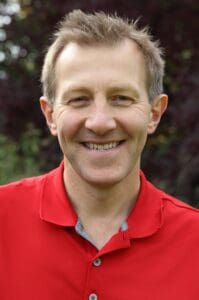 Best Wishes
David Charlton
Online Golf Performance Psychologist who supports many golfers around the world from the USA, United Kingdom, Ireland, United Arab Emirates, South Africa, Australian and New Zealand, using ONLINE Video Conferencing.
Managing Director – Inspiring Sporting Excellence, Host of Demystifying Mental Toughness Podcast and Founder of The Sports Psychology Hub. With over a decades' experience supporting athletes, coaches, parents and teams to achieve their goals, faster.
T: +44 7734 697769

Search Our Sports Psychology Website
Join Our Online Community Now!