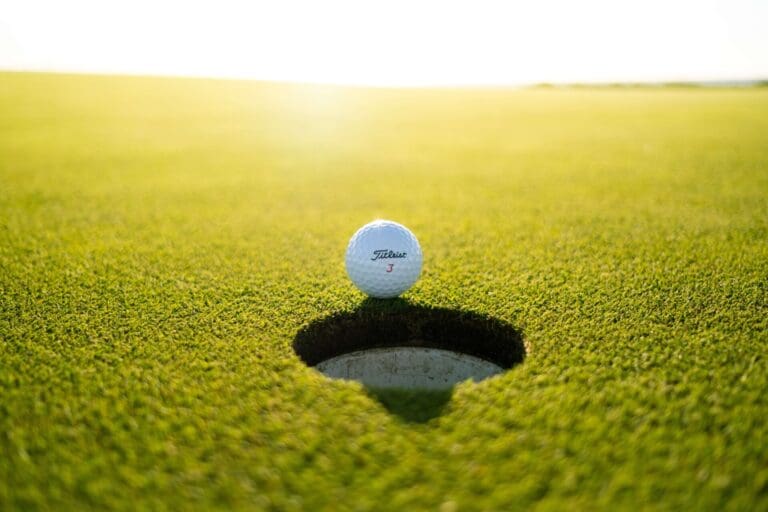 Golf Psychology Tips: 10 Ways To Lower Your Scores Without Changing Your Swing
Are You Still Searching For The Secret Formula?
Playing your best golf on a consistent basis, under pressure, when you're competing is the holy grail for lots of golfers.  It's also a common challenge for high handicappers through to elite tour professionals.
Drawing on my playing and professional experiences I've observed the following difficulties and challenges that golfers often get drawn into and give you some clues as to why you may not be playing to your potential:
Focusing too much on the score.
Placing too much emphasis on "perfect" technique.
Working too hard in the build up to important tournaments.
Getting stuck in the past, replaying bad shots and putts in their head.
Being frightened of going low.
Telling yourself that your equipment is the problem.
Not having strict routines or processes.
Thinking they are a better player than they are and taking too many risks.
Starting their round cautiously.
Carrying anger over to the next shot.
Sticking to the same methods for too long.
When they're going well, getting ahead of themselves.
Spending too much time on the range and not enough time on the course.
Being frightened of playing with better players.
Trying too hard when competing.
Expecting your A game to come out every time you play.
Not entering big events due to stress and nerves.
Focusing too far ahead, leading to procrastination and overwhelm when practicing.
Not having a plan, and reactively practicing.

 

Worrying too much about what people think.
Taking advice from the wrong people.
Having too many swing thoughts.
Confusion so changing technique far too frequently.
Being too comfortable in practice.
Practicing aimlessly and for too long.

 

Making the game of golf too complicated.
Being too critical of yourself.
I'm sure you'll agree, it's a long list!! Feel free to email me if you can add to it.  
To help yourself however, I'd also consider using this as a checklist to work out why you may not be getting the most from your skills.
And while you're reading this why not also take note of the following tips from golf professionals, coaches and experts in the area.  There are some great pieces of advice on offer. 
1. Let go of your ego – European Tour Winner, Chris Paisley 
It's important to be able to get the most out yourself when you're not at your best. For me, personally, I think the important thing is managing expectations. As I found even when I wasn't playing well, I was still trying to be perfect and trying to swing it perfectly and almost have this stubbornness. Usually, I like to hit a soft draw with the driver. And sometimes when I'm not swinging well, I struggle to hit that because I get a bit stuck.  And if I try to play it I can hit it all over the place.  And that probably cost me quite a few years.  I think we've managed to develop,  B and C plans and strategies now and if I'm struggling off the tee.  For example, I've worked on stuff like teeing the ball down and hitting a low fade.  It's the kind of the shot that I have become a lot better at.  It's hard to let go of your ego,  losing may be 15-20 yards distance, it's a hard thing to do, but in certain situations it's a really important skill to have and something that Tiger does really well.
2. How intensely do you focus when you practice or train? – Sports Psychologist David Charlton
Many athletes find it difficult to stay motivated to practice and train at a high level, often practice and training can be samey, it can be boring at times.  So it's important, to have some sort of variety. Sometimes sessions can be long, and never ending.  And when you throw in setbacks and difficulties, perhaps a loss of form, injuries or financial worries, it can really take a toll mentally and physically on you. During the year, a lot of time and a lot of energy is really needed in order to crank up the levels of intensity in your practice and with your training because of the pressures and stressors that exist in and out of sports, and the various different distractions around us.
3. Focus on the process – European Tour Coach, Andy Paisley
"As a coach I try to set up drills that will reflect as best we can do the same situation so we're trying to practice the mindset that you're going to be going through in that drill. So, when you are under pressure.
I hear people talking about that word, sticking to your processes and I think that's in your training if you can build strong mental processes, it's amazing how, when the pressure is on, the best players they just kind of go into autopilot and do what they're trained to do."
4. Stay present – Performance coach to many leading tour professionals, Karl Morris
"Whatever it is, whether you are painting, getting your tea ready or being in the gym the more the more present you can be the better.  And I think the idea that you can suddenly switch it on when you're on the golf course without any kind of practice is rubbish.  The more you can embrace it, and that doesn't mean to say you have to sit on a cushion every morning for an hour with your legs crossed, you can be present when you're traffic.  Just checking in with your breath, once or twice a day, just check in with it, it helps you just get better at guiding your attention into more useful places."
5. Overconfidence can expose you – Sports Psychologist a number of PGA tour and major winners, Gio Valiante 
"Overconfidence expresses itself really in two ways. Number one, you don't practice very hard, because you think hey I'm just I'm great, right.  And if you believe that your greatness is of you isn't tied to your work ethic, you tend to get sloppy and so when you don't play very well all of a sudden there's cognitive conflict.  If there's a collision between your view of yourself and what the scoreboard is telling you, that's one mechanism by which it happens and the other way in which it happens, is overconfidence tends to lead to high risk taking, because you think you're so great you take on more risks than your game warrants and so you get punished.  Overconfidence will expose it.   
So can the overconfident person become self aware to realise that their problems are rooted in that overconfidence and the arrogance and start to correct that. Because if not, the game will run you out of the game, it'll punish the same thing for a long time. If you don't figure it out."
6. Visualisation is important – Sports Psychologist, David Charlton
Developing your visualisation skills can help you in many ways including the following:
It helps you develop your skills

Imagery can help you achieve more of your goals faster

By visualising you can be better equipped to handle pressure

It can help you feel more confident

Visualisation can sharpen your focus

You can see yourself energised and highly motivated

Imagery is a great way to help you stay in control of your thoughts and emotions
7. You can choose how and what to focus on when putting – Leading putting coach, Andy Gorman
"But that's where the practice comes in, they can then become competent and confident in their competence, they know they can start the ball online they know they can be aggressive if they want to be and they're going to narrow their, focal points of that target down to the width of a ball, versus the width of the hole or dead speed.
I want the player to feel like they can practice and the emphasis in coaching is that we are going to put the ball at least a foot passed the hole, and certainly that then helps us to determine the speed we're going to be hitting the ball at.  It is a collaboration of all, the speed, start lined and other factors.  And then they can find that they can visualise how the ball is going to get in the hole.  They're focus improves."
8. Chunk your lofty ambitions down – European Tour Coach, Andrew Nicholson
"The dream fuels our enthusiasm and our enthusiasm is what gets opened up. I don't know one successful person in any walk of life. That is not enthusiastic about what they do.  I think that long term goals, I prefer to use ambition goals. When you can see someone's eyes light up and what they tell you comes more from their heart.  You know the process starts in the heart and then it's like bread in the head.  So you need it in your heart to get you out of bed. Create the energy but then you need to be able to check in with all the things that you have to do to be successful. 
But then it starts the conversation. How good do you think you need to be? In six months time to be on that journey? How much do you have now? How good do you have to be in a year's time? I'll then try and take them away from five years and actually get them to think about what they're going to do tomorrow.  Utimately every journey starts with one step. Moving slowly and stoically and eventually they get there.  You have to have patience when looking to achieve goals.  Everyone wants to be the rabbit or the hare and they get tired too quick.
9. Seek out the right information for you – JJ Vallely, England Golf Regional Coach
You know, golf is a tough sport. I would advise listeners to work hard at their mechanics, getting the right information for them as an individual.  Make it fun and the game will be easier for them.  They've also got to also work on their mind, most golfers practice the physical and technical stuff but they neglect the mental stuff, because they don't understand it and they don't know what and where to look, to get the help I suppose.   
10. Have a flexible practice plan – Will Shaw PGA Golf Professional Coach And Sport Scientist
I feel tennis and golf (professional) are two unique sports.  You've got great players like Emma Raducanu coming through now without a coach, saying she's learning and managing her way.  But I think what people don't realise is unlike, say rugby and football where you get paid weekly.  You are looked after, you're told what to do whereas  golfers have to decide where am I going?  How much money am I spending?  Who am going to employ as a psych? Who is the best coach to help me? Am I doing this right?  What I've found with structuring practice for a few pros is it's a relief just to say oh, I don't have to worry about that.   And I tend to give them, 10 tasks to try and tick off 70/80% in a week. I don't mind when you do it, just put it in. And that can lift a huge weight off their shoulders.
If you've enjoyed reading these tips, why not read some of our golfing blogs set up to help you too. 
Or if you'd like to chat with me about support for your mental game so that you finish the season strongly I'm offering many sessions currently across the globe via video conferencing software (zoom, facetime, whatsapp) to a host of talented golfers.
Impact Stories
"I first started working with David Charlton a few months ago.  I have been playing golf for 30 years, although really enjoying it for the last 10 years, to a stage where I didn't really play a lot anymore.
I did have some limited experience of sports psychology and decided I wanted to use this for my golf.
I contacted David and immediately he seemed to 'get me'. I am quite a driven person with high expectations of myself, David's calmness and analytical, considered approach were exactly what I needed.  David has given me some simple tips during our sessions which have massively helped my golf this year. In fact I have achieved more in 2019 in terms of success than I have done combined in the last 10 years! I see the sessions with David as very much a work in progress I am keen to learn more and progress further.
Personally as a golfer I think if you can have a better control of your emotions and also manage expectations then it must make you a better player/competitor. The most important thing David has helped me with alongside the technical coaching I have been receiving is that I am now enjoying my golf again." – Dave Lee, 6 Handicap
"David has been a big help to me as a professional golfer from offering his expertise in sports performance and psychology or just his advice in day to day situations. I've enjoyed the work we've done in building different techniques to help me in my practice and tournaments such as visualisation and learning to stay in the moment.  From working with David I've learnt more about myself as a person and how I work, I've also built more of a focus in my practice and day to day training from the tests we've created and data we've gathered over the last year that has led to more confidence and better performances." Thomas Rowland – Professional Golfer
You can also join our online community – THE SPORTS PSYCHOLOGY HUB – for regular Sports Psychology tips, podcasts, motivation and support.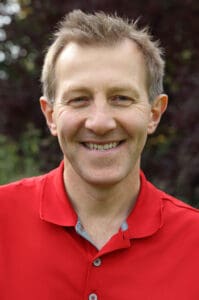 Best Wishes
David Charlton
Online Golf Performance Psychologist who supports many golfers around the world from the USA, United Kingdom, Ireland, United Arab Emirates, South Africa, Australian and New Zealand, using ONLINE Video Conferencing.
Managing Director – Inspiring Sporting Excellence, Host of Demystifying Mental Toughness Podcast and Founder of The Sports Psychology Hub. With over a decades' experience supporting athletes, coaches, parents and teams to achieve their goals, faster.

T: +44 7734 697769

How To Create Better Decision Makers On The Football Pitch Felix Lehmann UEFA B Certified Football Coach | Elevating Athletic Excellence Through Motor-Cognitive Training Felix is on a mission to sculpt a new era of athletes, his focus converges on synergizing elite cognitive skills with physical training.  Leveraging a rich foundation in different training methodologies,
Read More »
Search Our Sports Psychology Website​
Join Our Online Community Now!